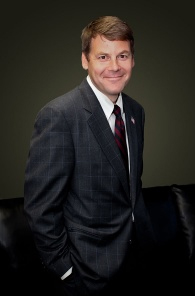 Hunter H. Chamberlin, Esq. is a member of The Florida Bar and is admitted to practice before the United States District Court for Northern, Middle and Southern Districts, as well as the United States Court of Appeals for the Eleventh Circuit. He received his B.A. from Hamilton College in Clinton, New York, and his J.D. from the University of Miami School of law, where he graduated cum laude, and also served on the Business Law Review.
He was admitted into the Florida Bar in 2001, and began his career as an associate at Steel Hector & Davis (now part of Squire Sanders), a global law firm with offices in over 20 countries. There, he worked as a legislative consultant for business and industry. From Steel Hector, Mr. Chamberlin joined the Miami-Dade State Attorneys' Office, where he spent four years as a prosecutor developing and honing his trial skills. He has tried over 100 bench trials and approximately 30 jury trials for offenses ranging from petit theft and DUI to armed narcotics trafficking, armed home invasion, homicide, and armed robbery, including many cases with multiple co-defendants.
During his last year at the State Attorneys' Office, Mr. Chamberlin was selected by his supervisors to serve in the specialized Career Criminal and Robbery unit where he handled cases involving repeat violent offenders. After Mr. Chamberlin left the State Attorneys' Office, he formed Chamberlin Crowe, PA where he applied the skills he learned as a prosecutor to practice in the field of criminal defense, handling everything from simple traffic infractions to serious felony offenses.
If you know someone who is facing criminal charges, contact Hunter today for a free consultation at 813-839-1300 or via email at hunter@chamberlinlawfirm.com.
Email: hunter@chamberlinlawfirm.com